Washington (EFE).- The president of the United States House of Representatives, Republican Kevin McCarthy, pressured the White House on Wednesday to accept a reduction in public spending in exchange for raising the debt ceiling.
"You have to spend less than last year," he said during a press conference at the Capitol.
The issue has become one of the main points of contention in negotiations to raise the debt ceiling, which was reached in January and threatens to plunge the country into default if Congress does not agree to raise or suspend it in the coming days.
Republicans want to reduce spending to fiscal year 2022 levels, while Democrat Joe Biden's administration has proposed freezing them at current levels.
The leader of the progressive minority in the House of Representatives, Hakeem Jeffries, has indicated that he would be willing to consider freezing spending at fiscal year 2023 levels, although so far no one on the Democratic side has accepted a reduction in public spending.
McCarthy and his proposal
McCarthy confirmed that, if an agreement is reached, he will give the representatives of both parties 72 hours to study it before proceeding with the vote, which further narrows the margin to avoid a default.
According to the Treasury Department, the world's largest economy could default on its debts on June 1, an estimate confirmed on Wednesday by Treasury Secretary Janet Yellen during a forum organized by The Wall Street Journal in London.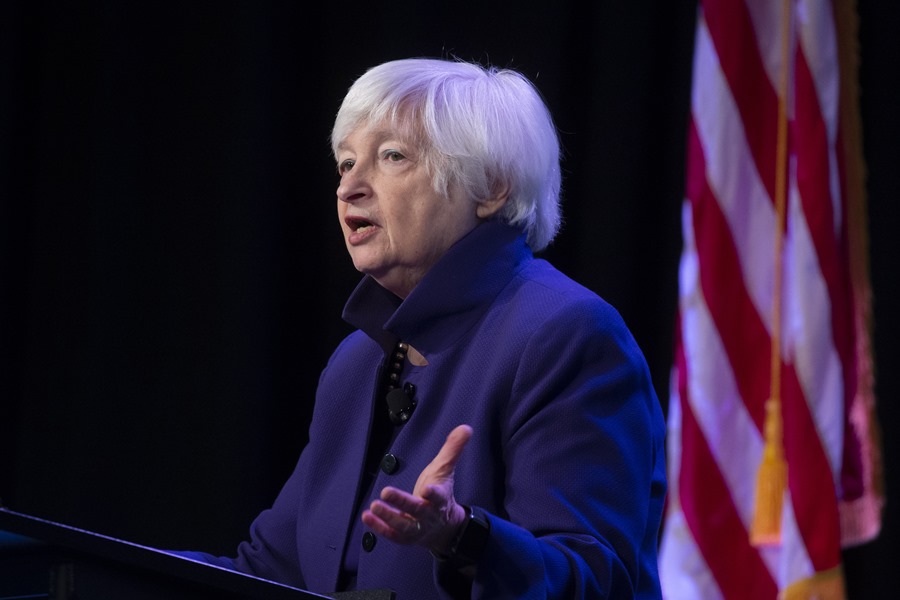 Until now, the country has been drawing on money from its reserves to pay off debts.
Despite the urgency of the situation, the two sides appear far from an agreement, although negotiators from both teams have been meeting regularly throughout the week to seek common ground, and both McCarthy and Biden have ensured that a suspension of payments it's not on the table.
Debt
While US debt is often seen as a safe haven in financial markets, from time to time the country faces default because the government can only borrow up to the limit set by Congress, known as the debt ceiling.
In general, the country tends to raise or suspend the limit without conditions, as claimed by the White House. This is what has happened on more than 70 occasions since the 1970s.
In 2011, however, a situation very similar to the current one resulted in the downgrade of the country's credit rating by the risk agency Standard & Poor's from "AAA" to "AA+".
Then, the agreement between the Democrats and the Republicans was reached just two days before the country entered bankruptcy, and forced the government of Democrat Barack Obama to cap public spending for years.