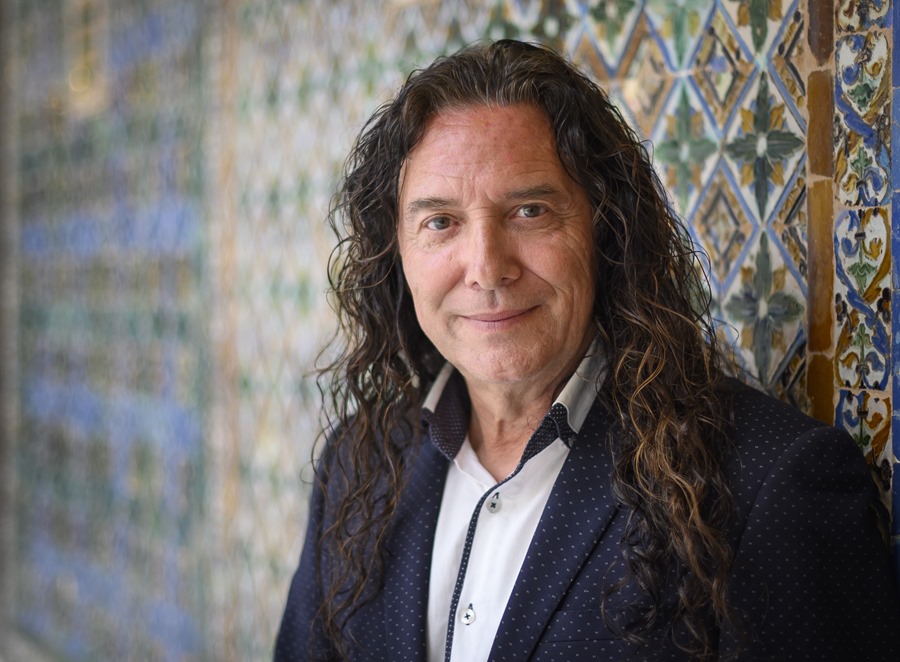 Jose Luis Picon |
Málaga (EFE).- The guitarist José Fernández Torres, Tomatito, assures that flamenco accepts external contributions, "always with respect", although he is emphatic with what he calls "flamenquito". "I don't understand that little flamenco thing and it sounds a bit derogatory".
"Flamenco is wise music, and everything that comes in and doesn't go down well with flamenco leaves. For example, Paco de Lucía brought the cajón to flamenco and it has stayed, because it has been useful for flamenco, "says Tomatito in an interview with EFE.
"What I don't agree with is the little flamenco thing, because flamenco is much more serious than that. Is it okay for us to say that it's classic?", underscores the guitarist from Almeria, who this Sunday will offer a concert in Torremolinos included in the eighth Malaga Biennial of Flamenco Art.
Regarding fusion, he asserts that "it's called fusion, it's not flamenco, and if fusion is called flamenco, whoever is saying it is not understanding anything".
"It's as if I make a fusion between jazz and flamenco on a record with Michel Camilo. We are not going to say that it is a flamenco record. A flamenco guitarist is playing it, but it's not flamenco".
About Rosalía, she thinks that "she doesn't say that what she is doing is flamenco, so you have to respect that and it can be done, because there is democracy in all aspects and in music too, you can do whatever you want".
"She doesn't say she's singing flamenco, she's fusing with whatever she wants, which I think is fine. That she makes it pretty and the youth like it? Well, great."
And he adds that, "perhaps, thanks to what she's doing, who doesn't call it flamenco, she later meets Camarón or Antonio Mairena, people who aren't introduced to it and delves deeper into flamenco".
Raised with geniuses
Born into a saga of guitarists, Tomatito cannot imagine "a life without the guitar" and feels "privileged" for having "raised" alongside great artists such as Camarón de la Isla or Paco de Lucía.
"I do something that I like, and on top of that I have grown up with geniuses. What else do I want? As I say, mission accomplished."
It began when he was 15 years old and continued with Camarón until his death, whom he defines as "a genius forever and ever" who, if he had not died so prematurely, would have achieved "everything he wanted and more."
"He was so in love with art and he loved learning and researching so much that he was a genius. I believe that geniuses sometimes leave early because they have already done everything.
In private he was "a wonderful person, kind, generous and affectionate", whom he never heard "speak ill of anyone". "They know him as shy, but of course, with everyone cheering for him, you'll see. He was not a man that he bragged about, on the contrary, he wanted to be normal ".
He also played with Enrique Morente, "another phenomenon, and as a person all goodness, generosity, laughter and friendliness." "When I see others who aren't so geniuses, I say: 'My goodness, if these geniuses were like that, how can the rest of us not be like that?'"
Paco de Lucía points out that "he toured the entire world and opened the doors of the world to the slightly younger generation that came after him", points out Tomatito, who recalls that he treated him "very well" from his tour with Frank Sinatra. "He would stand at the door of the dressing room to listen to me play."
the guitar is universal
Tomatito believes that he has the "facility" that, when he goes abroad, "the guitar has no language, it is universal", and if he plays it "here, in London, in Tokyo or in Istanbul, each one will feel it in their own way , but it is not a language that they will not understand ".
Flamenco is a World Heritage Site and it is the music that Spain has "to export to the world", and for this reason already "great composers such as Falla, Albéniz, Turina or Granados always had a flash of flamenco in their compositions".
He stresses that most flamencos don't sing or play "to sell records or to get 10,000 people into a soccer field". "Flamenco is something else, it is the pain of a people, like jazz, it comes from below, it is not music that has come from the cloud, and therefore it is very authentic".
Because, adds Tomatito, "jazz is the pain of a marginalized people, which were the blacks when they were in cotton, that's where they sang and blues and jazz derive from there, and flamenco comes from gypsies and non-gypsies in the forge hammering and bending the iron".
"That is done for real, it is not the same as, having a soda, you start singing. It's not the same fatigue."
The entry Tomatito: "Flamenco needs respect. That little flamenco thing is something I don't understand" was first published in EFE Noticias.