Logroño, (EFE) .
The Government delegate in La Rioja, Beatriz Arraiz, has chaired the extraordinary Security Board to coordinate this security device, in which the Secretary General of the Delegation, Javier Iribas; the superior police chief of La Rioja, Manuel Laguna; and the interim chief colonel of the X Zone of the Civil Guard, Enrique Moure.
In an informative conference, Arraiz explained that a total of 237,258 people will be able to participate in the local elections and up to 251,859 in the regional ones.
Since the last municipal and regional elections of 2019, there are 11,373 minors who have become able to vote for the first time upon reaching the age of 18, he specified.
In this sense, the delegate has specified that there are 27,994 possible voters by mail, a much higher figure than in 2019 in which there were 10,300 (172% more).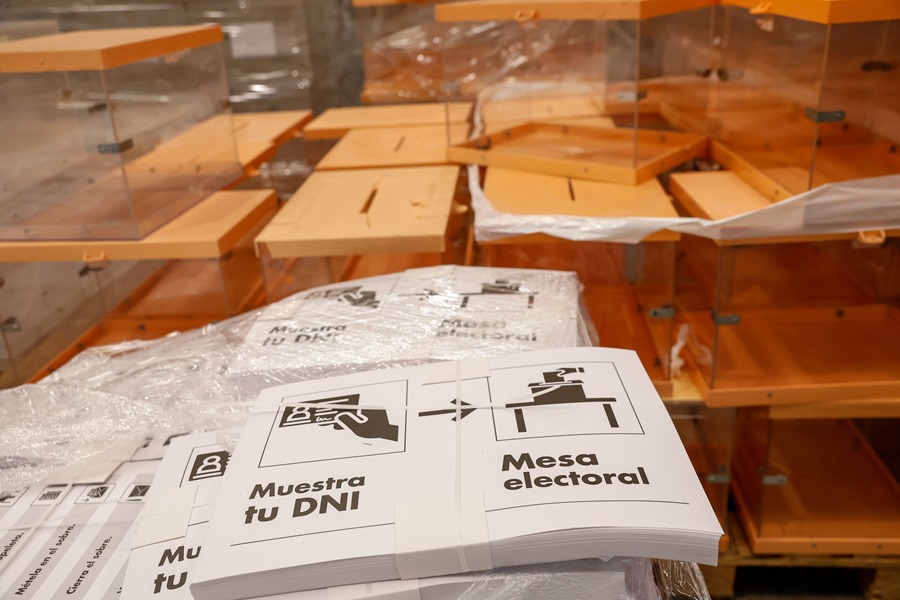 police operation
Specifically, the National Police will deploy a total of 280 agents, while in the Civil Guard there will be 630 troops and there will also be 44 agents from the different municipal police forces.
This device has 139 more police officers than in the previous local, regional and European Parliament elections that were held in May 2019, representing an increase of 15.6 percent.
The State Security Forces and Corps will work to guarantee that the 516 polling stations set up in the 253 polling stations in La Rioja can open on time and election day runs normally.
Next Sunday, 1,548 table holders (516 presidents and 1,032 members), another 3,096 substitutes (6 per table), 313 representatives of the administration (159 to transmit data by telephone and 154 electronically), 50 members of the Electoral Boards, 171 justices of the peace, 88 city council secretaries and 186 collaborating staff of the consistories.
In addition, 417 people have collaborated in the conditioning of premises and assembly of ballot boxes and booths, 54 are staff from the Government Delegation and another 25 from the Electoral Census Office.