Valladolid (EFE).- The founder of Inspiring Girls and now of the new España Mejor platform, Miriam González, has defended in an interview with EFE that the success of this initiative would be that parties, administrations and other entities with decision-making capacity would " They will start stealing the ideas" and put them into practice.
Just before presenting this platform-startup in Valladolid and participating in the First World Summit on Business Mediation, organized by the Spanish Chamber of Commerce and other entities, González remarked that Spain Better "was not born to compete with political parties".
España Mejor was born to undertake a path "in parallel", with contributions and ideas arising from innovative participation formulas.
Mega survey of 50,000 young people

She is proud of the first steps taken by her organization with a "mega survey" that will be launched shortly so that some 50,000 young Spaniards can respond with their concerns, their problems and their solutions to their current reality, of which they have some first tests of proof: "They tell us that they would like to participate but they can't find a way to do it and, nevertheless, they have a very negative attitude towards politics".
To put this initiative into practice, they will collaborate with the entity headed by British Nobel Prize winner Richard Thaler, in his first foray into Spain, through the deployment of applied theories of knowledge.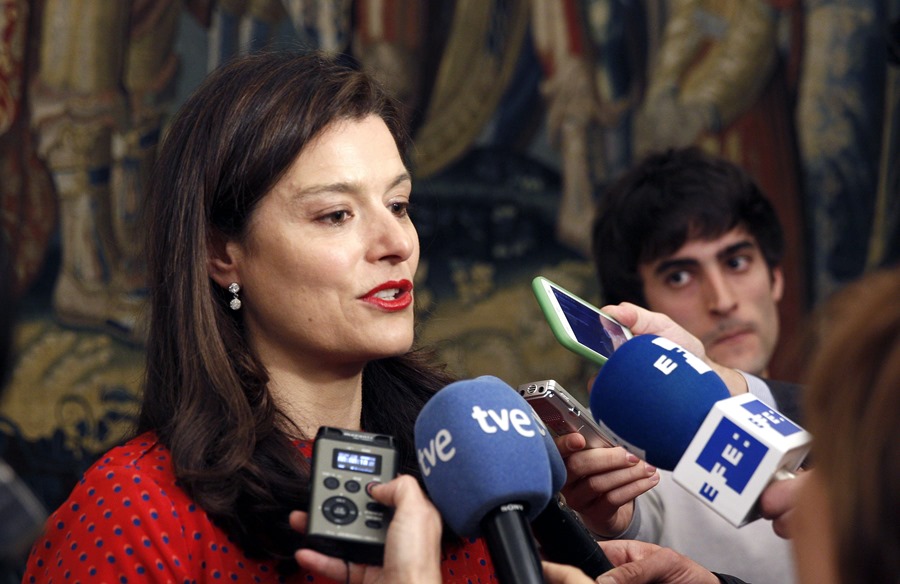 González points out that what comes to them from the youth in this initial phase, with the logical nuances due to their different life circumstances, is that "what they want are opportunities", for which he has defended that this reality does not fit with the "stereotype". of well-to-do youth.
From Spain Better to politics?
"We are what we are", he summarizes to answer the question of whether, at some point, this initiative can become a political party. "For us, success would be for them to start stealing our ideas, that is what we want, for all the political parties, in any type of regional, local administration, to begin to see interesting ideas emerge and want to copy them, that it would be the greatest success", he added.
González is convinced that her new organization can serve as a channel to take advantage of this "huge talent that is divorced from public policies" and that she can find in Spain a better way to share projects with people of different ideologies, to the point that He confesses that among his collaborators there are people who are part of the electoral lists of different parties.
They will work in a "very different" way from the traditional think tanks associated with political parties, without working on the basis of "350-page reports" that are difficult to establish in reality, but with the aim of "simplifying ideas" and taking them to life. the practice.
Regarding the political landscape in Spain, González has argued that the principles of transparency and participation in organizations can be "absolutely improvable", as is the way in which laws are drafted or public policies are evaluated, with an emphasis on the way in which European funds are being spent by the Spanish administrations. "You have to demonstrate the real impact on society," he sums up.
Transparency and participation
When asked about the financing of España Mejor and about the possibility of monetizing some of its initiatives, Miriam González answers bluntly that they have a "total commitment to transparency".
"Right now the central costs are covered by me, so that there is no doubt that the money is provided by nobody or that the media will go to something other than the projects. We were born with a startup vocation and it will continue with a startup vote, without wasting a single resource", he added.
After a few weeks of real work, González states that they already have "one and a half sponsors" for some of the initiatives underway and that they trust that little by little there will be more efforts, especially on the part of society, tired in its opinion that politics is focused "on noise and not on solutions".
His role at the World Summit on Business Mediation will focus on analyzing, as a member of the arbitration panel of the European Union, the possibilities offered by this type of out-of-court agreements to companies and public entities, within the framework of commercial agreements. .EFE